STRUCTURAL CONCRETE: UNDERSTANDING THE IMPORTANCE OF STRUCTURAL CONCRETE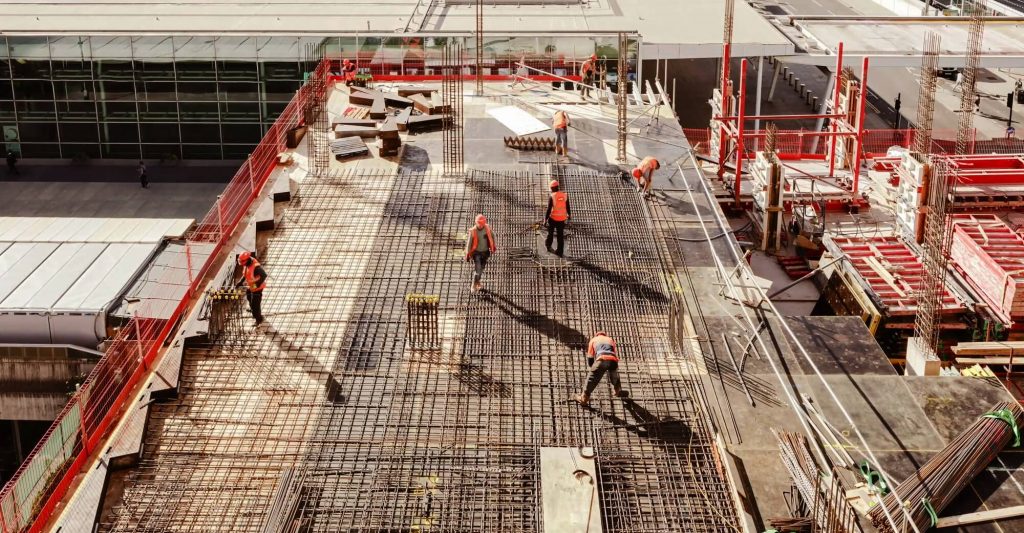 What makes structural concrete stand out from regular concrete, and why is it so important to the construction industry? Effectively managing tension is imperative to stable building design. Concrete has good compressive qualities, but it lacks tension on its own. This is why steel is added to the mix, giving us structural, or reinforced, concrete.
When steel is incorporated into concrete, it gives the material added tensile strength, allowing the foundation or construction to withstand the stresses it will naturally be exposed to. Between them, the steel and concrete come together to create a more resistant force.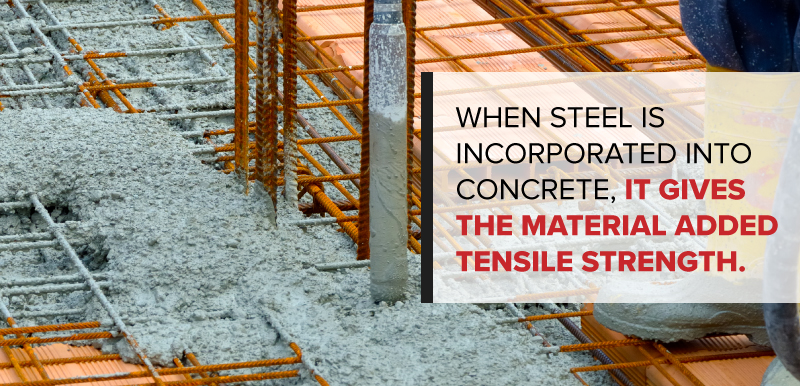 The steel will be embedded in various forms such as steel bars, rods and mesh. However, it might also take the form of plates and fibers. When the two materials are used together, the concrete is strengthened and therefore more structurally sound.
STRUCTURAL STEEL AND ITS ROLE IN CONSTRUCTION
The use of structural concrete is popular among contractors not only for its tensile strength but also because it gives a structure added strength and firmness.

Adding steel to concrete reduces shrinkage. When used by itself, concrete can become tough and is prone to drying out, which leads to cracks. With steel added, cracks are less likely to appear in the concrete, so the structure remains watertight and weatherproof.

Combining steel with concrete reduces the chances of corrosion.

Concrete is brittle by nature, and steel balances it out due to its ductile qualities. By incorporating the two materials, a structure is less likely to succumb to brittle failure.

Steel is used in combination with concrete to ensure added strength. Contractors use various forms of steel rebar in the concrete to enforce its strength against heavy forces, strong winds or other environmental factors.

Structural concrete is a cost-effective solution.
Applications for structural concrete include:
However, structural concrete also has multiple applications in larger projects. It's often used in bridges, piers and buildings, and it's used in both the commercial and residential sectors. Due to its highly efficient performance and its reliability, structural concrete is used in the construction of football stadiums and conference halls.
In addition, structural concrete is suitable for flooring slabs, foundations and for retaining walls, but it also has a role in wall repair. On larger scale projects, structural concrete is used in:
High-rise and commercial buildings